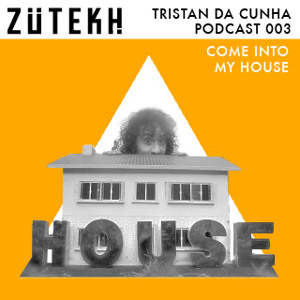 A cheeky Poddy that been on phone for a fair while now, One of my fave DJ's & Long time insparation Tristan Da Cunha.I bought my first ever "house" record of Tris back in the play music days & i've been watching him play for years at Basic's always one to be warming proceeding perfectly or taking it to the next level after the guest. The Basics 20th Birthday mix is one of my all time faves & this one is not too far behind!Proper party vibez!!
These are a few Tris had to say about it....
"When i was asked to do a podcast for Zutekh i started to think about what kind of
mix i should do for it.Do i play this do i play that? I have so many different flavours
that i am into but i didn't want it to be a mish mash of all of them.So with this in mind
i decided to pick a certain style and go with a particular vibe.I listen to Ad Shelton's
ace podcast again so i didn't do anything similar as i wanted to present something
that would be different than what was done previously I thought about doing
something cutting edge with loads of new promos and unreleased stuff, i thought
about doing a 90's deep house mix as i have loads of weapons on that tip too,but
what i realised is there's lots of those mixes floating about so i decided to go for one
of my favourite vibes, An Old School House Party Mix."