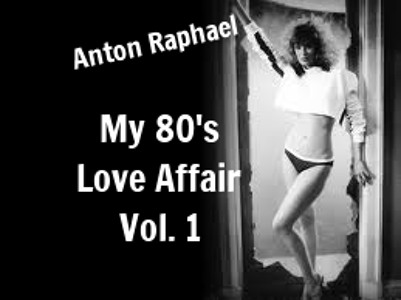 Man was i happy when i stumbled accros this little number.Its just full on fun but in the most credible way, put together so nicely & featuring some of the best 80's edits & reworks ive ever heard!
The missus loves it.!
I love it!
Your mom will love it
You will love it!
Tracklist-
Culture Club - Do You Really Want To Hurt Me (Virgin Magnetic Material Remix)
Mr Mister - Broken Wings (Dynamicron Edit)
Murray Head - One Night In Bangkok (Nicko Edit)
Matthew Wilder - Break My Stride (Unknown)
Peter Gabriel - Sledgehammer (Live)
Talking Heads - Burning Down The Acid House (LNTG Take A Trip Mix)
Grandmaster Flash - The Message (Unknown)
David Bowie - Let's Dance (Jean Claude Gavri's Space-apella / Edit)
Wham - Everything That She Wants (EL Edit)
Bros - I Quit (Dynamicron Rework)
Jan Hammer - Crocketts Theme (3po)
Scritti Politti - Wood Beez 'Pray Like Aretha Franklin' (Unknown)
Billy Ocean - Caribbean Queen (JR Dynamite Edit)
Marvin Gaye - Sexual Healing (Ken at Work Remix)
TRHPS - Sweet Transvestite (Virgin Magnetic Material Remix)
Chaka Khan - Aint Nobody (LNTG Rework)
Madonna - Like a Prayer (Apache)
Adam Ant - Apollo 9 (Acapella Reprise)