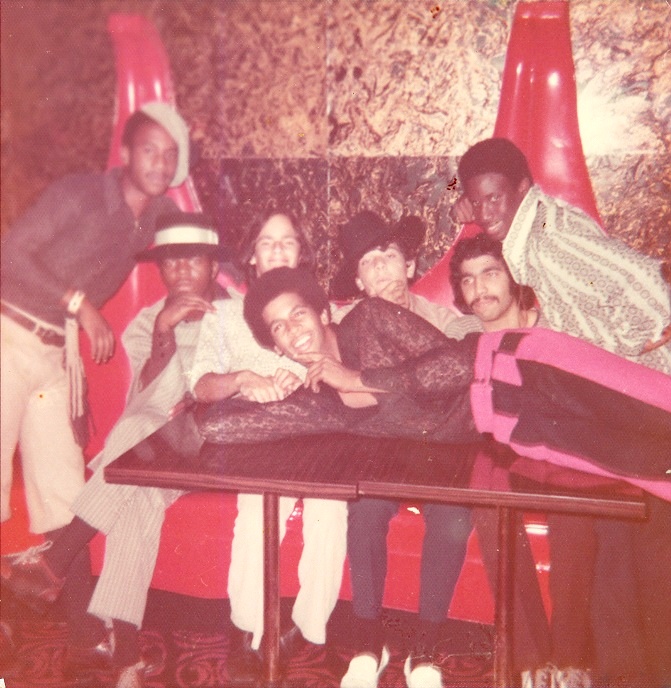 Chocolate Milk back int day
We not one here for giving away other people's albums without permission, however I felt i had to share this with you guys as it's just pure funk genius. Get ya this out on for ya sunday morning chills. A bit about Chocolate milk taken from wiki
Biography
Chocolate Milk was formed in 1974 in
Memphis, Tennessee
by
saxophonist
Amadee Castenell, Jr shortly after the emergence of the bands
Kool & the Gang
and
Earth, Wind & Fire
. The eight-piece band relocated to New Orleans to become the studio band for
songwriter
and
producer
Allen Toussaint
, following the tenure of
The Meters
as Toussaint's band. Chocolate Milk backed Toussaint as a live band and on his album New Orleans Jazz and Heritage Festival (1976), and also recorded with
Paul McCartney
. The band then signed with
RCA Records
.
Their first of eight albums released on RCA was Action Speaks Louder Than Words, an album that included a political message. The title cut, "Action Speaks Louder Than Words" (1975), has a
break beat
that has been
sampled
numerous times in
hip hop music
, including "Move The Crowd" from the 1987 album
Paid in Full
by
Eric B. & Rakim
, and "Don't Let Your Mouth Write A Check Your Ass Can't Cash" (1991) by
Stetsasonic
.
The band became known for "Action Speaks Louder Than Words", and other hit songs: "Girl Callin'" (1978), and "Say Won't Cha" (1979). The band was also known for their versatility in musical styles, later adding elements of
disco
, prevalent on their hit, "Blue Jeans" (1981). Chocolate Milk broke up in 1983 due to the waning popularity of disco, numerous personnel changes, and changes in producers after splitting with Toussaint in 1980.