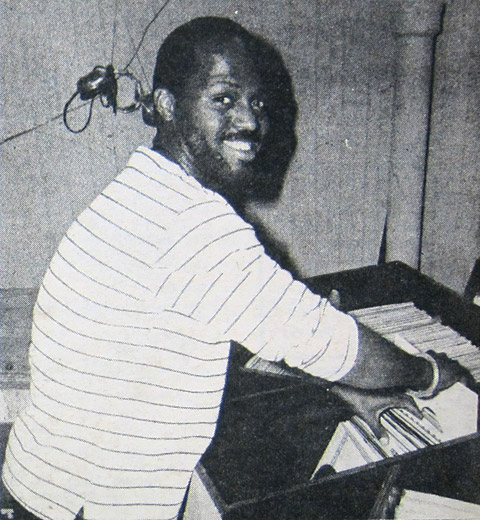 Here it is a live recording from the PowerPlant in Chicago from Frankie Knuckles, for those that don't know Here's a little info on the man...
Robert Williams encouraged Frankie Knuckles to move from New York to Chicago in 1977 to headline his new club, the Warehouse, at 206 S. Jefferson Street. Knuckles became famous for breaking obscurities alongside the latest New York club cuts. The Warehouse was known for its long hours (from midnight to 8 A.M. or later every Saturday), its massive sound system, and its dedicated crowd.
In December 1982, Knuckles moved to the Power Plant just as local producers started making recordings. The Power Plant closed suddenly in late 1985. Knuckles briefly spun for WBMX, Medusa's, Coconuts, and Gallery 21. In 1987, with house music climbing the British pop charts, Knuckles left for London. After a few months, he returned to New York to focus on production work. In 1997 he won a Grammy for Remixer of the Year after working with Toni Braxton, Michael Jackson, Janet Jackson, Lisa Stansfield, Mary J. Blige, Chaka Khan, and the Pet Shop Boys.

.
i've also managed to get a track list for it...
1 - The Stranger - Shining Star
2 - Montana Sextet - Who Needs Enemies (With a Friend Like You)
3 - Klein & M.B.O. - Dirty Talk
5 - Dee Dee Bridgewater - Bad for Me (Edit)
6 - Thelma Houston - I'm Here Again (Edit)
7 - Two Tons of Fun - I Got the Feeling
8 - Yello - Bostich
9 - Persia - Inch by Inch (Edit)
10 - First Choice - Let No Man Put Asunder (Edit)
11 - Phreek - Weekend
12 - NYC Peech Boys - Life Is Something Special (Acapella)
13 - Donna McGhee - It Ain't No Big Thing [echo effects]
14 - The Whatnauts - Help Is on the Way (break)
15 - Loleatta Holloway - Hit and Run
16 - Liquid Liquid - Optimo
17 - Tommy B - Electronic Drums
18 - Gichy Dan - Cowboys and Gangsters

There's also another mix i found to download yet again the Quality is not great but you get the picture of what it was like.
4 - Rare Essence - Disco Fever (Edit) (Samples Over Top)